Personal tools
Summary of Activities 2009
ICTP's Summary of Activities 2009 reports on the research, training and education activities carried out by the Centre.
The 2009 edition comes in two versions, the first one being more descriptive and the second one containing more technical details.
If you would like a paper copy of the Summary, which includes a CD containing the Full Technical Report, please contact the Public Information Office at pio@ictp.it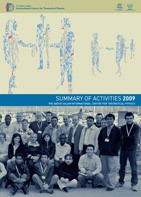 Summary of Activities 2009 (pdf file 18.6MB)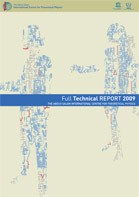 Full Technical Report 2009 (pdf file 8.7MB)
Please open files with Adobe Reader only. Other software may not read properly.

Previous years' editions may be found in the Marie Curie Library catalogue.