Personal tools
ICTP book now in 2 languages
New Spanish version available of book on open access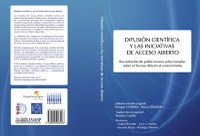 ICTP's book on Science Dissemination Using Open Access is now available in Spanish, thanks to a translation provided by the Universidad de los Andes in Merida, Venezuela.
The book explains the concept of open access and guides scientists on the numerous low-cost solutions available. It includes a compendium of open access literature to increase awareness of open publishing's potential.
The book also aims to encourage decision makers in academia and research centres to adopt institutional and regional open access journals and archives to make their own scientific results public and fully searchable on the Internet.
Both version of the book are available
online
.
2009-10-27